Shopping Lists
Your Chefsbk shopping list function is incredibly useful and couldn't be easier to use.

Once you've created your recipe or menu, you will be planning how many portions of each dish you want to cook.

SHOPPING LISTS help you simplify planning.

All you need to do is tell your recipe, or menu, how many portions you want to make of each dish.

Click the Generate Shopping List Button and it creates a consolidated shopping list for your whole menu, i.e. adds together all of the same ingredients from all recipes and combines them into one line of information.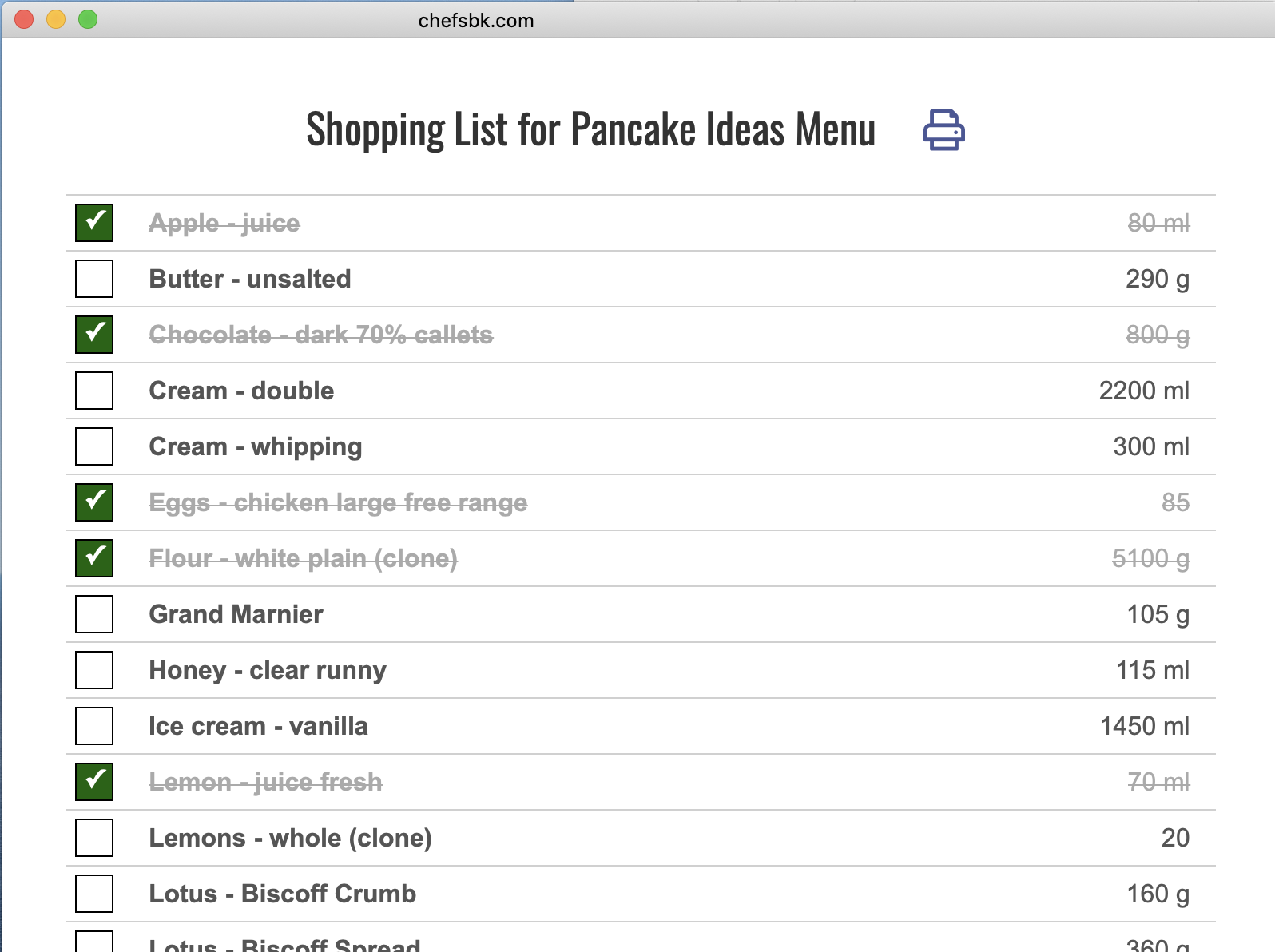 These can be printed or used online.

Visit you stores and tick off what you have in stock, the ingredients that remain unticked tell you what you need to order in by volume.