A key part of any preparation is knowing what equipment you need, so your Chef's Book comes with a pre-installed list of standard equipment.
As with prepping food, having the correct equipment to hand makes the process more effective, and where relevant helps compliance by noting items such as the correct colour chopping board needed.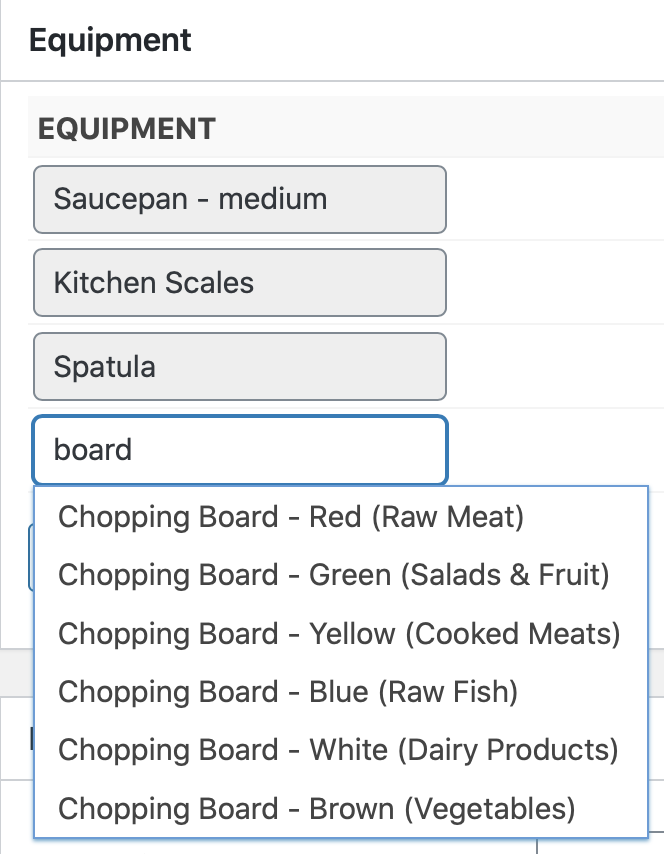 Chefsbk.com shares its standard set of equipment, with all of its sites for you to use, but if what you need is not listed it takes just a few seconds to add your new item in, then return to your recipe and continue.
Once added, a new piece of equipment becomes a permanent feature of your own equipment list for ongoing use.
It's just so simple.