ALLERGEN MANAGEMENT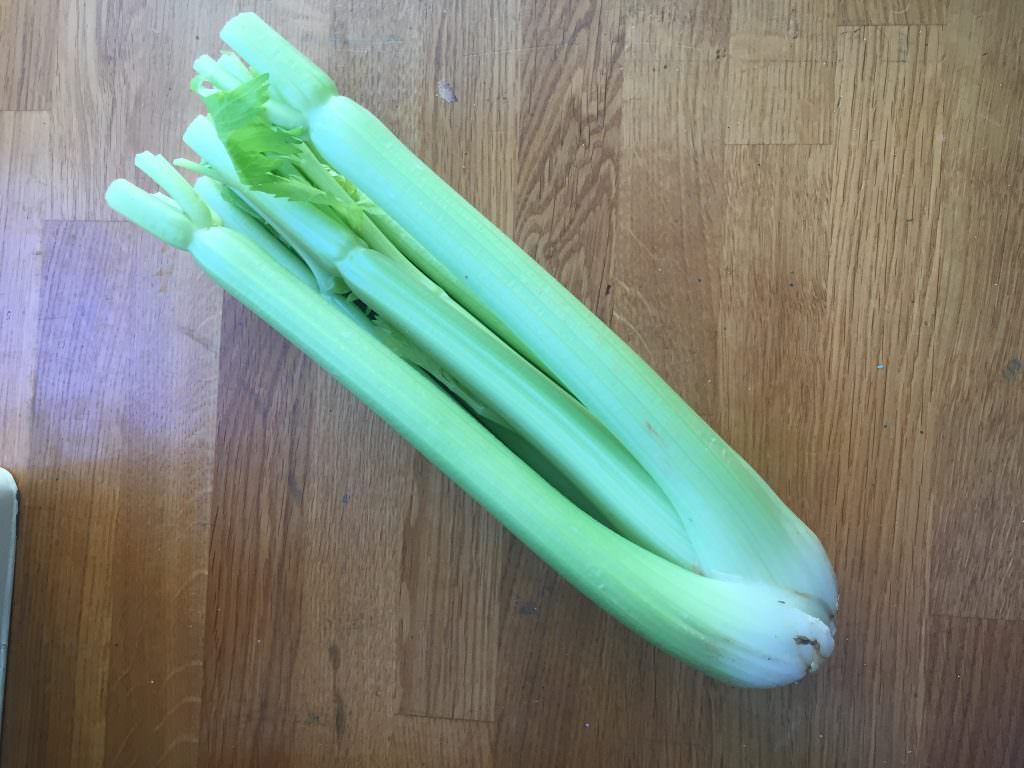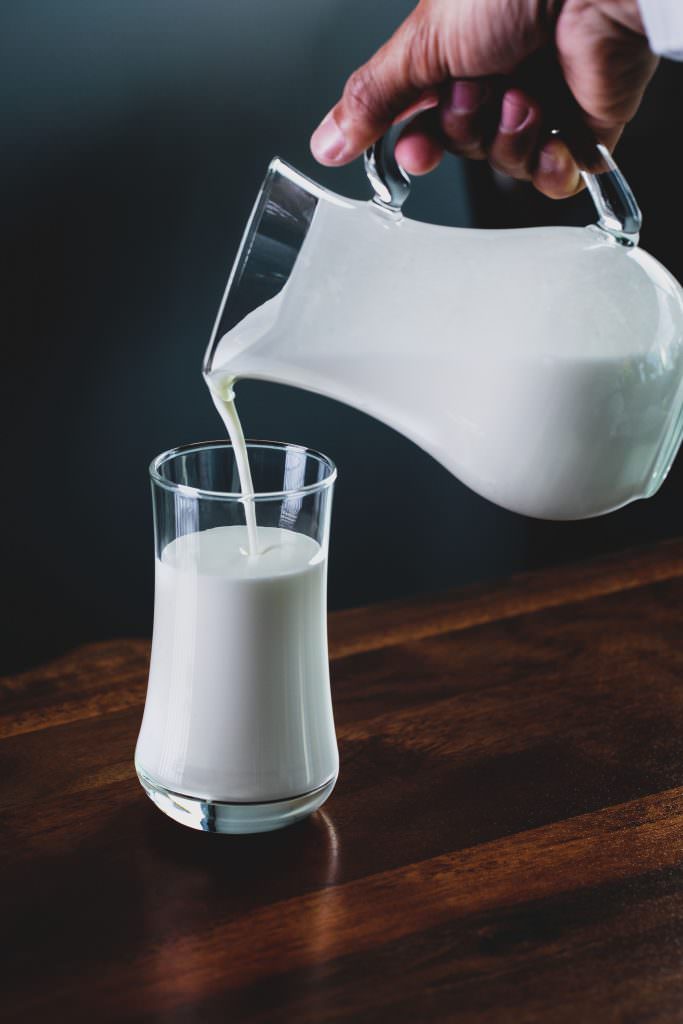 ALLERGEN MANAGEMENT is a legal requirement for all organisations serving food to customers and is part of Environmental Health Officers checks, so its crucial to ensure a robust system is in place.
We work directly with the Regulatory Services, having a Primary Authority Partnership in place to help create easy to use monitoring systems to help your organisation.
Chef's Book is literally peppered with allergen reference points for you, that are generated automatically as you create your recipes and menus.
This is done by attaching allergens in just one place – your ingredients list, which your recipes then use to highlight the allergens appearing in each recipe.

It also automatically summarises all allergens when you use sub-recipes in a full recipe, saving you time and effort in manually tracking everything.
Get your ingredients right and Chefsbk.com does the rest for you.
Clear and consistent.
Allergen Reference Points
1. Recipe Library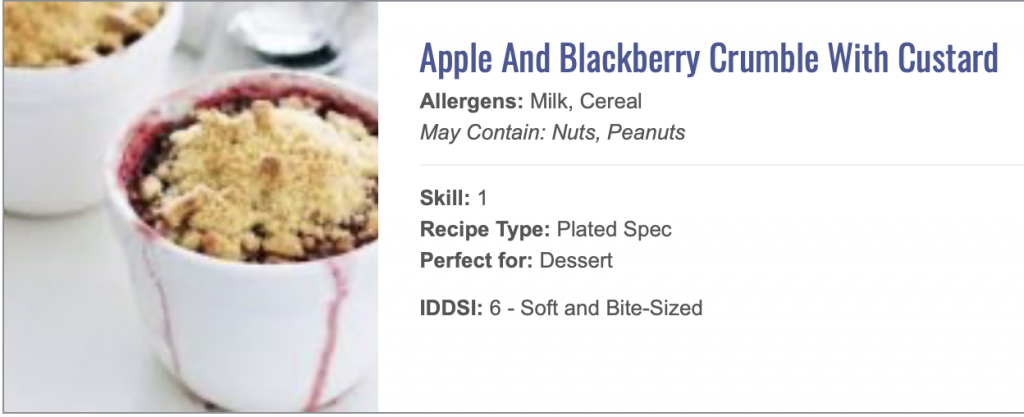 2. Recipes & Sub Recipes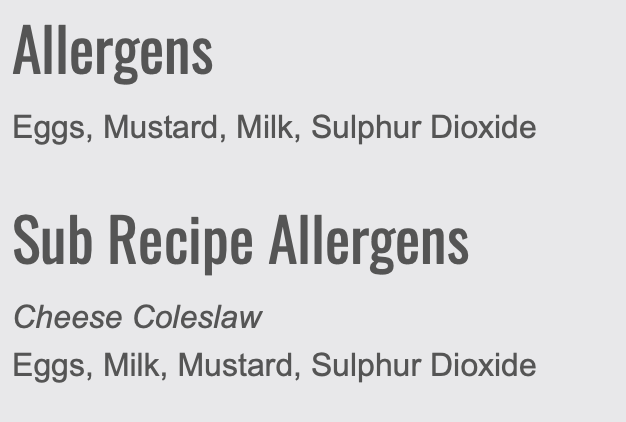 3. Ingredients Table – Allergen Tab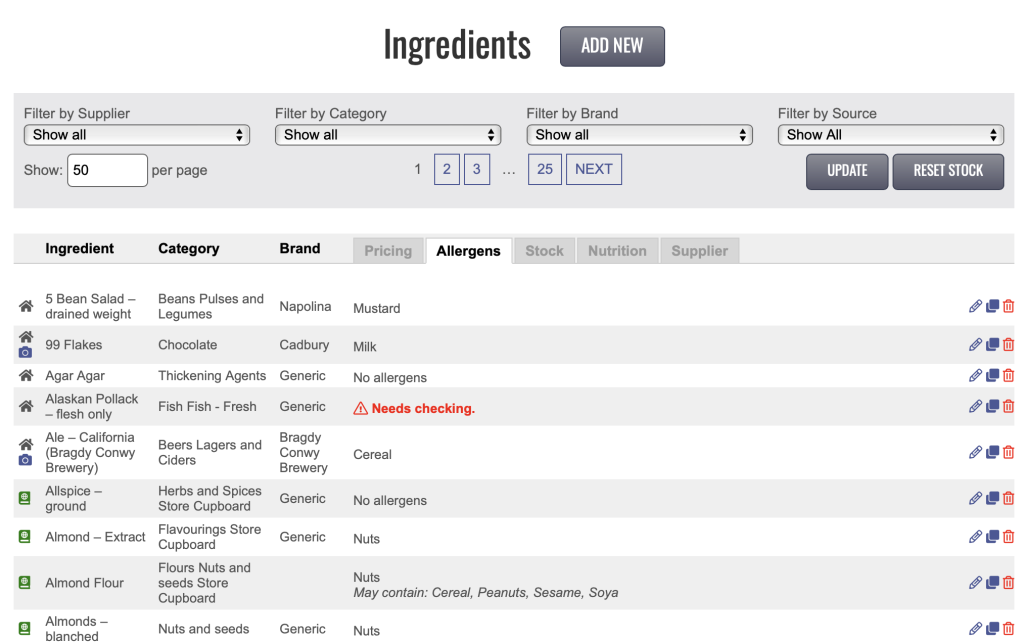 4. "May Contain" Allergens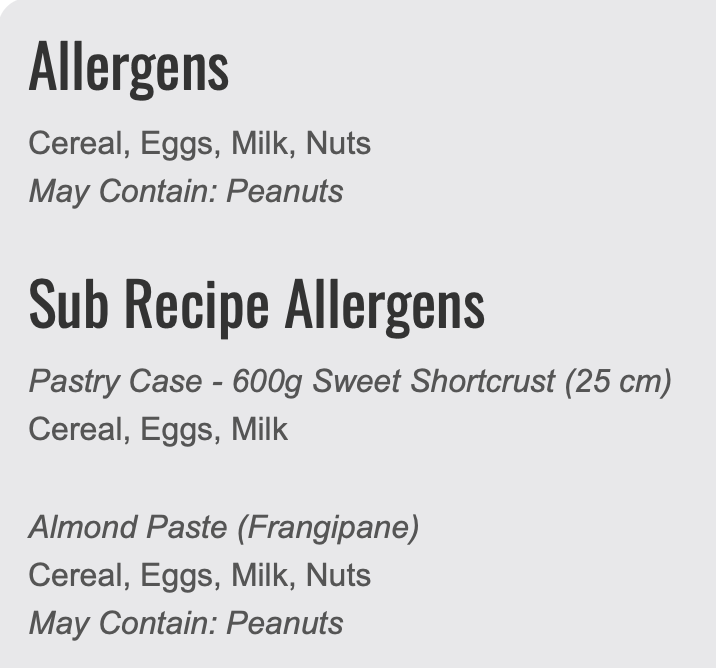 5. Menus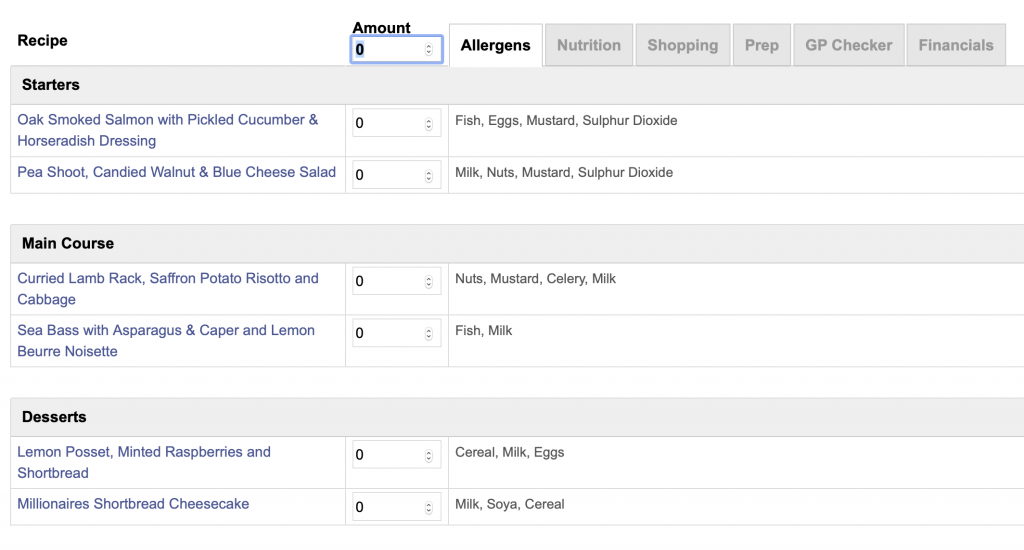 6. Working With Your EHO